An Interview With Author Hildred Billings (And a Giveaway!)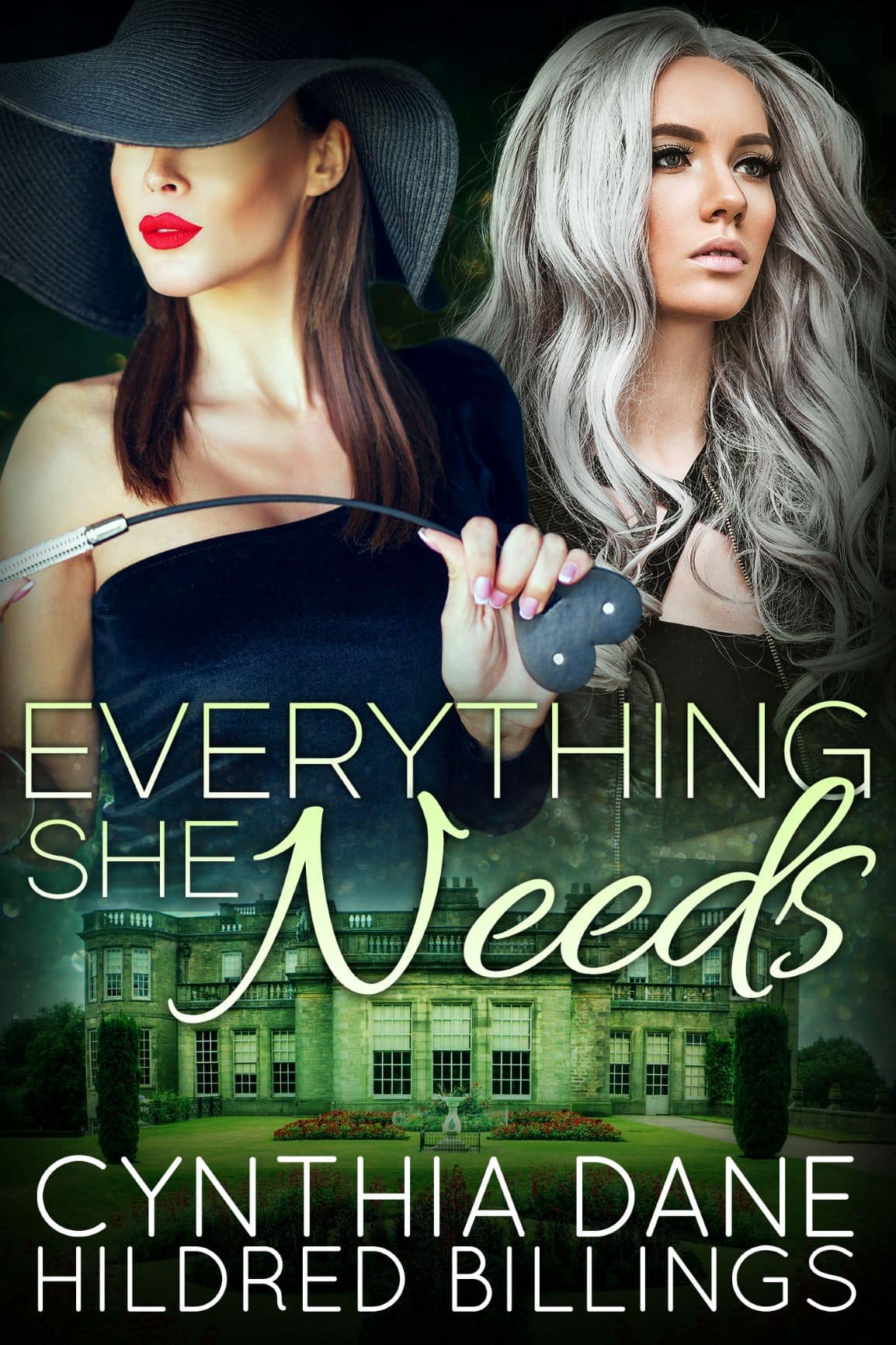 Hi readers,
Like most of you, I love to read steamy lesfic. One of the first erotic lesbian romances I ever picked up was by Hildred Billings. Since then, the two of us have become friends, and I'm still a big fan of her books!
If you haven't heard of her, she writes lesfic that runs the gamut from sweet to erotic. Her latest book, Everything She Needs, is a kinky, age gap ice queen romance that's definitely at the erotic end.
I interviewed her about the book, and she's also taking over the newsletter subscriber giveaway this month. Three winners will receive an ebook or audiobook of their choice from her catalog. You can find out more about the giveaway below. But first, here's the interview!
Thanks for stopping by, Hildred. Can you tell us a bit about yourself and your books for those who may not be familiar with you?
Hi! My name's Hildred. I primarily write lesbian romance. Under my alter ego Cynthia Dane I write billionaire romance. Together, the two names write lesbian billionaire romance. Usually with kink – and they all take place in the same hot-lady-filled universe.  
You've been publishing for nine years and writing for many more. What is it about Everything She Needs that stands out from the other romance books you've written?
It's my first book under Hildred to deal with one of the oldest billionaire romance tropes around – a young, usually desperate woman auctions herself off to the highest bidder. I've always wanted to write one for lesbian romance, but it's hard to tell sometimes what readers in the genre will like if it hasn't crossed over before. I'm probably not the first lesbian romance author to ever tackle this trope, but it's still a first for me, and that always makes it exciting to write.
What's the meaning of the title Everything She Needs?
The "she" is meant to be ambiguous. It could be Astrid. It could be Tara. Both of them need tangible and metaphorical things to make them feel whole again. We're often told in real life that one person can never be "everything you need." But in Romance Land, we get to play with that fantastical "what if" scenario. In this one, it's "what if one person you never met before really is everything you need to feel whole again?"
Tell us about the main couple Astrid and Tara. What are their defining traits? What surprised you about them as you were writing?
Astrid is the quintessential "ice queen" who has been through a lot of hardship before becoming the wealthy widow she is now. Tara is more naïve, but has been through some traumatic experiences of her own. But while Astrid has learned to accept her past, Tara is convincing herself she can simply move forward and put it all behind her. (It doesn't work.)
Traditionally, these kinds of stories tend to be more on the "angsty" side, and I went into it fully expecting there to not only be more of a "This is wrong" between the main characters, but for a proper villain to appear as well. Neither happened. Tara and Astrid's desire for a relationship was so strong that they dictated a very different ending than what I had in mind!
This is not your first book that plays with the 'auction' trope. What draws you to it, and how do you make it your own?
As an author, I've always loved the built-in tension that comes with one woman going into the seedy unknown, incapable of foreseeing how it will affect her sexuality. The character herself will always create a unique experience even with the same exact plot between books. In my other (Cynthia Dane) stories that toy with the "auction" plot, I had both virgins and more experienced heroines. For me, part of inverting this trope is giving the "auctioned" character enough energy that she ends up being the pursuer! Her journey isn't just about finding forever love – it's about discovering what really empowers and fulfills her life.
Thanks for giving us a little insight into the book, Hildred. Readers, you can find Everything She Needs on Amazon.