Forever Theirs (Mistress Book 3)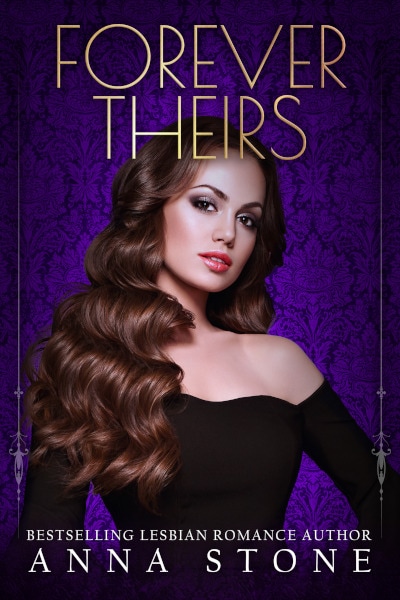 A glamourous executive. Her fashion designer girlfriend. Together, they'll make one unassuming woman theirs.
For florist Chloe Campbell, life isn't all sunshine and roses. Deep in debt and haunted by a past she's desperate to leave behind, she can barely keep her little flower shop running. So when Mistress Media executive Gabrielle Hall strolls into her shop to hire her for a company event, Chloe jumps at the chance. She's irrevocably drawn to the tantalizing woman.
And when she comes face to face with Dana Obi, Gabrielle's girlfriend, Chloe is drawn to her too. A world-renowned fashion designer, Dana is just as elegant and enticing as Gabrielle. Both women possess one characteristic that makes Chloe weak—they like to take control. They want Chloe. And they'll do whatever it takes to get her.
Swept into a whirlwind of romance and sensual delights beyond her wildest fantasies, Chloe can't resist falling for her two Mistresses. As their relationship deepens, all three women wonder if the love they've been searching for is within their grasp, but secrets and past shadows stand in the way. Can Dana and Gabrielle do what it takes to make Chloe theirs for good?
Don't miss the third book in the scorching hot Mistress series. Each book in the series can be read alone.